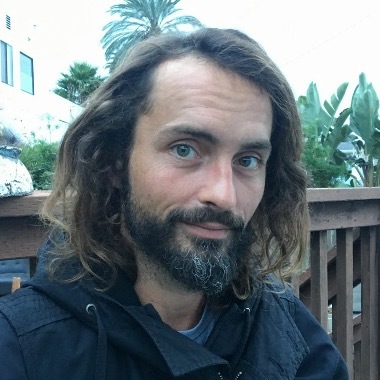 Massage therapist
San Diego, CA
Recommendations from Friends
(10)
Bryon is an impressive massage therapist! He is professional, will make you 100% comfortable, and his massages are as good as they get 🙌. I've seen mainly female practitioners for years being female myself, but once I saw Bryon for a massage I was sold and have been going to him ever since. He is the best!
Bryon Stone is amazing at what he does! He is a natural in the art of massage and is highly intuitive with his hands. He knew exactly what needed to be done to relieve the pain I was dealing with. He does a great job at making you feel relaxed from the moment you start a session with him. He is a kind soul and very knowledgeable about the human body. Look no further, Bryon will take care of you for the healing you need!
Bryon is professional, experienced, and very knowledgeable.
I've been getting massages for most of my adult life and Bryon Is the best I've ever had. Fortunately he's become my regular massage therapist. He's incredibly professional has deep knowledge and understanding of the body and is a true healer.
Bryon is a wonderful massage therapist who not only uses his training as a massage therapist but also his intuitive ability to help your body heal and find homeostasis. Highly recommended!
Bryon is fantastic. His depth of experience & understanding of the anatomical connections between muscles, fascia & organs come together for the ultimate in therapeutic massage. He once realigned a rib for me that was causing discomfort breathing & in my yoga practice. Deep tissue, therapeutic massage...In 90 minutes! Highly recommend him~
Best massage therapist I've ever had the pleasure of working with and receiving massages from. Knows the human body intuitively , wish I lived near him I would get a massage from him weekly.
Bryon has a magical healing and invigorating touch. As someone with arthritis, I benefitted from his healing power and now that he is in California, I miss him. Best therapist ever!
I would recommend Bryon to anyone. He's a great Massage therapist!!
Bryon is absolutely fantastic! So skilled and knowledgeable, he fixed a very painful sport injury. Very professional and crazy enjoyable massages. I highly recommend his work!