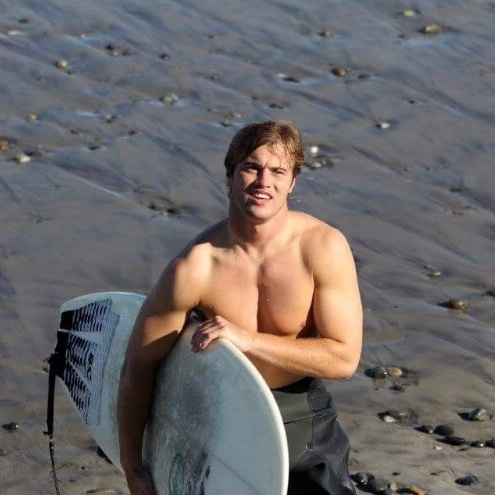 Surf Instructor
San Diego, CA
Dane's Reviews
(1 Review & 1 Rating )
Dane has taken me out many times in South Mission Beach and skills improve every time.

I'm now at the point now where I can comfortably paddle out into a pack of surfers which I had always been intimidated of before.

I'm finally confident in my abilities. It's a great feeling 🤟🏼
Recommendations from Friends
(3)
Dane loves surfing and has a comprehensive understanding of wind, weather, water safety and how they are interconnected. He is a patient teacher who enthusiastically imparts the joy surfing brings him to his students. He makes the learning process fun and I highly recommend him!
Dane is a patient friendly and understanding instructor who taught this old man the fundamentals to get up and ride.
You couldn't ask for a better instructor on the water! Dane has the expertise, confidence, patience, passion, and humor befitting an excellent teacher. He'll not only teach you the skills to surf - but how to love doing it too.