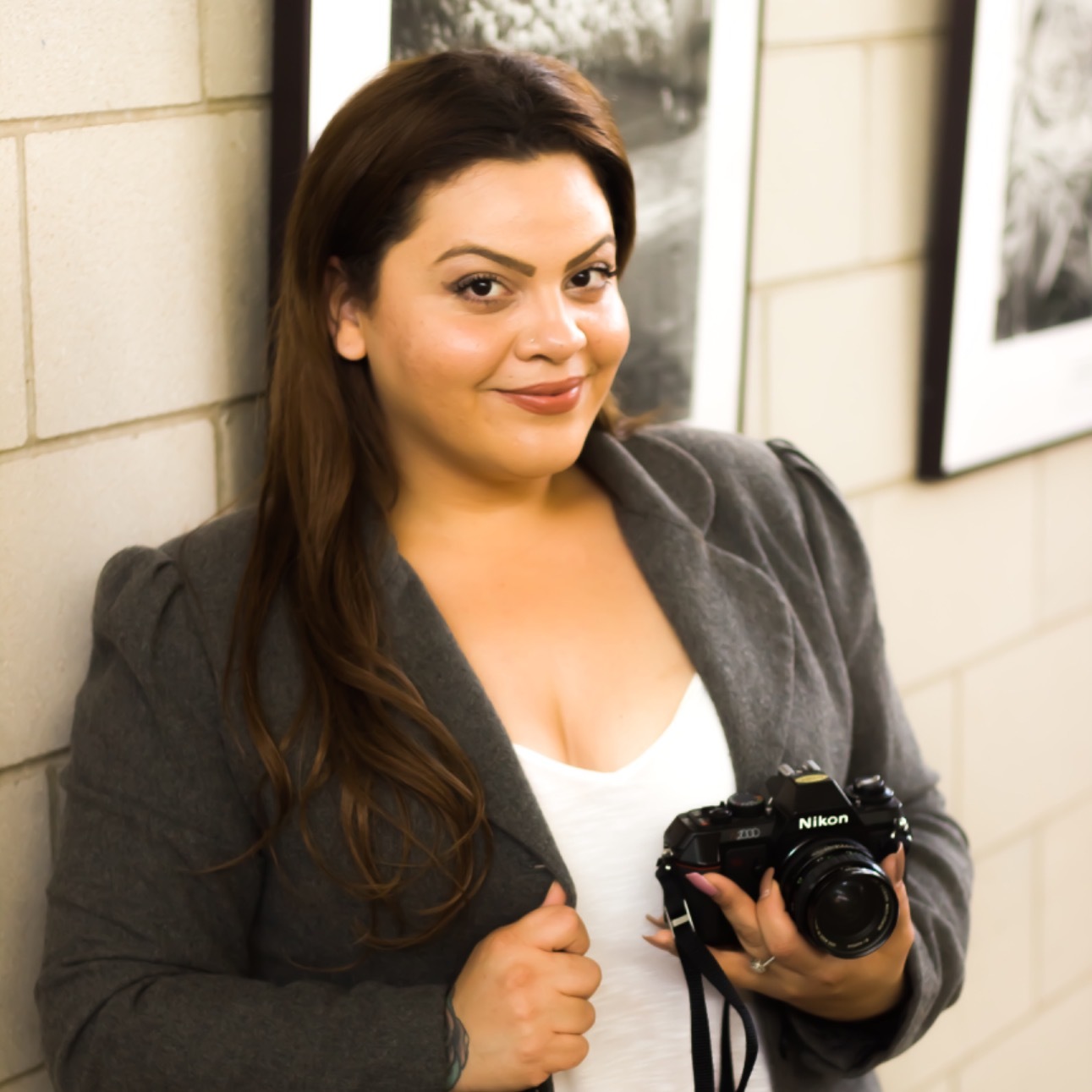 Photographer
Elmwood Park, IL
Esme Photography

MATERNITY •NEWBORN •TODDLER
&
FAMILIES
PHOTOGRAPHER

Elmwood Park Illinois
Chicagoland


Hi I'm Evelyn,
A local Photographer who specializes in capturing precious moments. With the services I provide, I utilize my professional expertise to help manifest your dreams, goals, and visions. Your thoughts and ideas will be shared with me, we will plan, laugh, and maybe even cry together. Through electronic communication we will confirm while I get prepared to execute your professional E-Photo's. My main goals are to create fun and unique ways to help your vision board become reality.

I love creating and connecting with expected mothers, infants, toddlers and families. For your convenience I have a designed a business with a very unique vision where it allows your memories to be captured in the comfort of your own home, desired destination, or on set. Once we are connected, we will play around with fun poses and props.

Looking for a passionate creative photographer? Who's excited about delivering your vision and turning them into reality? I am definitely your girl, let's connect!

About Evelyn,

I am a single mom who fell in love twice. The day I met my son and the day I stumbled into photography. I am very passionate about both of my babies, assembling the most qualified part of me to give the best of me. Having my first child lead me into the photography world. Like many great photographers, taking photos of my precious infant was the start of a new lifestyle.

It became my priority to educate and master my skills in photography. I have to admit, I always have been able to get a group together and capture a great photo but it was more than that. It wasn't until experiencing very difficult moments in my life that made me appreciate and understand the value of photos. Understanding how important it is to capture our precious moments literally is life-changing for me.

In 2012, I was given all my mothers' belongings do to an unexpected death. I was left with traditional family albums. It was a very unexpected moment for my family and I. A few people in the family wanted their own copies of photos. Eventually, the album was given to my uncle so that he can produce more copies but unfortunately his garage caught on me fire and burned the family albums we so cherished. That experience has taught me how important it is to take tons of pictures and celebrate every special moment in time.

Around the time I had my son, photography became my 2nd baby. Making my own visions come true changed my life, in retrospective I want to be able to change the lives of others. I started off self-teaching myself, then maneuvered on to learning about the photography business, to taking educational online photography courses to serve you better. I have been working diligently for a few years now to perfect my craft. Since then, I've learned how to shoot in manual mode using the rules of thirds, triangle to get the correct exposure lighting, posing and much more of those photography goodies. Having that create eye to build clients special vision into professional photos portraits and baby art is truly living my dream job. I have mastered the essence of this business and ventured off to create a career that is both rewarding and fulfilling. When mothers and families put their trust in me, I am definitely honored and make it a priority to deliver their vision into e-photos that can be printed, framed, and stored into their precious family albums and saved in files. When you become my client, we become family. You can always contact me at any time and I'll promise to get back to you as soon as possible. I am open to answering any questions or listening to any ideas you might have to create your ideal photo shoot.

Esme photos provides smash cake session , themed Tots's sessions in the comfort of your own home . Must be in a 20 mile radius or other fees may apply $50

Tots's and Family
Two wardrobe change Wardrobe assistance
30 -45 minute session
18 digital edited files via email
For Big Family photo shoots
+$15 each person after four
$299 total / $100 deposit

Maternity
Wardrobe assistant
20-30 minute sessions
15 edited digital files via email
+$15 each person after two
$199 total / $100 deposit

🎈Special mini sessions
15-20 minute sessions
8 edited digital files via email
+$15 each person after two
$120.00 total/$60.00 deposit

BOOKING
Deposit is due at the time of reservation in order to hold your slot.
🔍GALLERY
For your convenience, images are provided directly through the e-mail provided.
📌COPYRIGHT
ALL images posted on the Website/ Facebook/ Instagram/ or any other social media site as previews remain the property of Esme Photos. Evelyn Delgado remains the sole copyright owner of all digital images.
📌RESCHEDULE
Rescheduled requests due to emergency or illness weather conditions will be moved to the next available date.
📍ONLY-Themed Tots's or Mini -sessions will not have the option to reschedule due to special offer and the theme preparation and scheduling ,
📌CANCELLATION
Client understands that session deposits are non-refundable $100.00 - $60

📌Before purchasing clients should understand the policies, terms, and conditions. Clients should especially understand that session deposits are non-refundable nor negotiable.
Esme Photography MATERNITY •NEWBORN •TODDLER & FAMILIES PHOTOGRAPHER Elmwood Park Illinois Chicagoland Hi I'm Evelyn, A local Photographer who specializes...