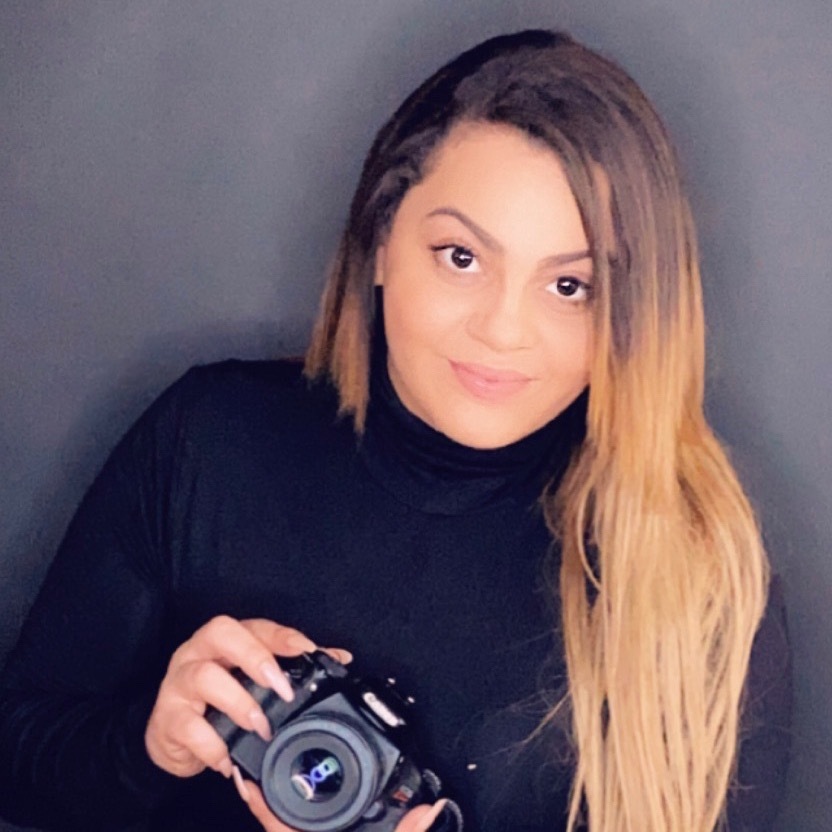 Photographer
Elmwood Park, IL
Evelyn's Reviews
(1 Review & 2 Ratings )
Definitely a great experience every single time! She is always able to capture the perfect shot for your family and listens to what your vision is to make it come to life!
Recommendations from Friends
(14)
Evelyn is One of the best photographers I have ever met!! She went above and beyond and exceeded all of my expectations. She was super patient and works extremely well with kids! My daughters car photo shoot was all her idea and let me tell you it was the cutest freakin' thing ever everyone loved it soo much!!!I would definitely recommend her to my family and friends any day !
Omg i absolutely loved working with Evelyn. I've never done a photoshoot and she made me feel super comfortable and confident!! Had so much fun and I know the results are going to be professional and incredible!! Will most definitely continue to do business with Evelyn for any and all events and or family needs.
I would highly recommend her to anyone! I loved the vision she put together for my daughters shoot. I wasn't too sure what I wanted so I sent her my daughters outfits and she brought it all together! Very professional and pictures came out amazing! Thank you so much for a great shoot!
Such an awesome experience! She definitely made me feel super comfortable and confident! I had no idea about posing, but she turned me into a model instantly! I would highly recommend Esme Photos!! I love her energy and professionalism!! I can't wait for our next shoot!
Evelyn is very professional and freindly, she cares about your ideas and oppinions.
I had a blast working with Evelyn! We had fun and got some great shots, despite nature and the sun acting up! I would easily recommend her to family and friends! Her work speaks for itself!
We had the pleasure to have Evelyn do our engagement photos. She is absolutely amazing, patient we had an extraordinary experience. Grateful to have found her we are already planning our next family photo shoot and are super excited as we loved our experience with our first photo shoot. We highly recommend Evelyn she is professional and artistic in capturing those perfect moments with your loved one. Thank you once again looking forward to having you capture beautiful moments in our future.
I have done 2 separate sessions with Evelyn and we are already talking about our future sessions! She is incredibly patient with my very active 3 year old and has been able to capture beautiful images of my shy 11 year old daughter. Most recently we did a maternity photo shoot and I couldn't be happier with the images she has been able to capture. She takes your vision and brings them to life. I couldn't be more grateful for her talent!
I had an extraordinary experience with Evelyn. She is very professional, warm, and has tactics to calm a baby down that really amazed me because she is really fuzzy. Best of all the pictures came out great. She was on time and was able to come to take pics of my grandbaby in the comfort of my own home with all of her own equipment. Being that i work 2 jobs and had just got out of a 3rd shift job I was extremely grateful to have found ESME photos where I didn't have to drive to a location as tired as I was. Thanks Evelyn, I'm so happy.
A awsome human being with a heart of gold . ..very easy to convince with and very artistic in capturing beautiful moments in time. Very helpful and a huge blessing..thank you Evelyn u truly are a wonderful blessing..
I had the best experience with Evelyn, her professionalism was exeplinary
Highly recommend Evelyn she is amazing
Thanks for the hard work. Pictures came out amazing !!!
Thank you Evelyn for these amazing photos. You capture some precious moments with my baby girl. You made it fun and enjoyable. I loved every second of the day. My baby had a wonderful bday. Definitely coming back for a family shoot.