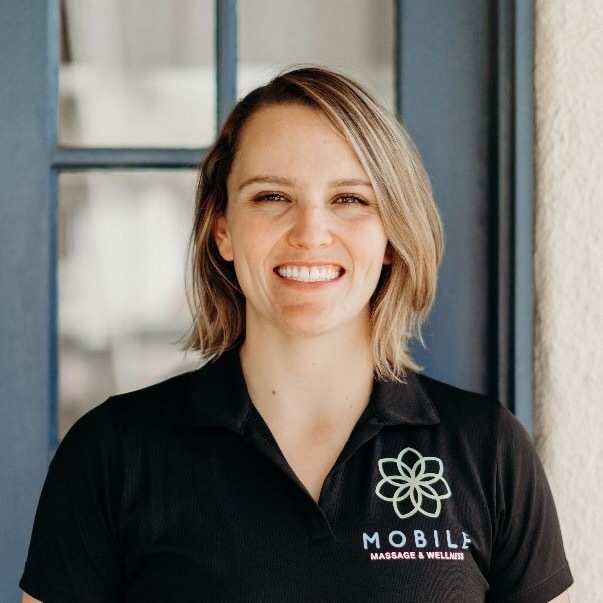 Mobile Massage Therapist
San Diego, CA
Natalie's Reviews
(13 Reviews & 124 Ratings )
Natalie has been my massage therapist for over six years. Her professional approach, compassion and dedication to her work has improved my quality of life immensely. She goes out of her way to research and develop a therapy plan for my specific physical condition and she genuinely loves what she does. I am blessed to have her and I wholeheartedly recommend her to anyone seeking a better quality of life
Super skilled and knowledgeable! Knew exactly where my pain points were and relieved a ton of pressure. Highly recommend.
Natalie is a fantastic massage therapist who we have worked with for years. She is very responsive when booking appointments and provides excellent, professional and effective treatment. She has my highest recommendation.
So amazing! Made my day:) thank you!
Natalie's the best! So glad we found her.
Natalie came over to do massages for my husband and I the day after we completed a half marathon. She was very responsive about setting up the massage, and showed up prepared with everything and set it up very quickly. The massage was AMAZING, she targeted all the key sore areas from the run! I felt like a million bucks after! I would recommend Natalie to anyone!
Simply the best
Actions speak louder than words - it would behoove you to check her out for yourself !!!!
If you need to work out tough knots or just relax after a rough week, Natalie and crew will make you feel like $1,000.
I have had many massages but there is no one quite like Natalie. She understands and gets in-between your muscles to really relieve pain and tension. She also continues to amaze me with her skills. She is always growing, changing and learning herself to enhance her technique. From the music she plays to the lotion she uses its a 10star experience every time!

One of my favorite things about this company is that SHE COMES RIGHT TO YOUR HOME! I have a little one (9months) and it's tough to get out of the house to travel anywhere because of his sleep schedule. I don't have to worry about that, I just schedule her to come when he's napping so it's a win win! The only problem is I do not get them enough.

I can't thank you enough for making my body feel stress and pain free! Time for me to treat myself every month!
Natalie is wonderful and the entire office loved her. Can't wait to book her again!
Great service, would definitely recommend as a gift or as a treat for yourself!
Recommendations from Friends
(5)
I love getting all my wellness needs with Natalie and her team. They're professional, friendly, and the best part they come to you! I highly reccommend them.
Natalie is the best massage therapist - HANDS DOWN. She will teach you not only why and where you're in distress, but she will also give you great tips on preventative measures for your specific needs. I love the ease in scheduling and love that she can come to the privacy of my home. Her team of professionals is also great for corporate or private events. I highly recommend Natalie / Mobile Massage and Wellness for any of your wellness needs!
Natalie is very personable, knowledgeable, and capable in multiple techniques. You'll be glad you called.
Natalie knows how to fix what ails you! She always makes it extremely convenient and comfortable by coming to your place of choice! A+ I -highly- recommend!!!
Natalie is the best massage therapist in San Diego! She is understanding and will fulfill all your muscle desires! She comes to you so it's even more convenient, I recommend her coming to you at least twice a month!