Meet Timmie
A personal turnaround led this trainer
to help others reach their fitness goals.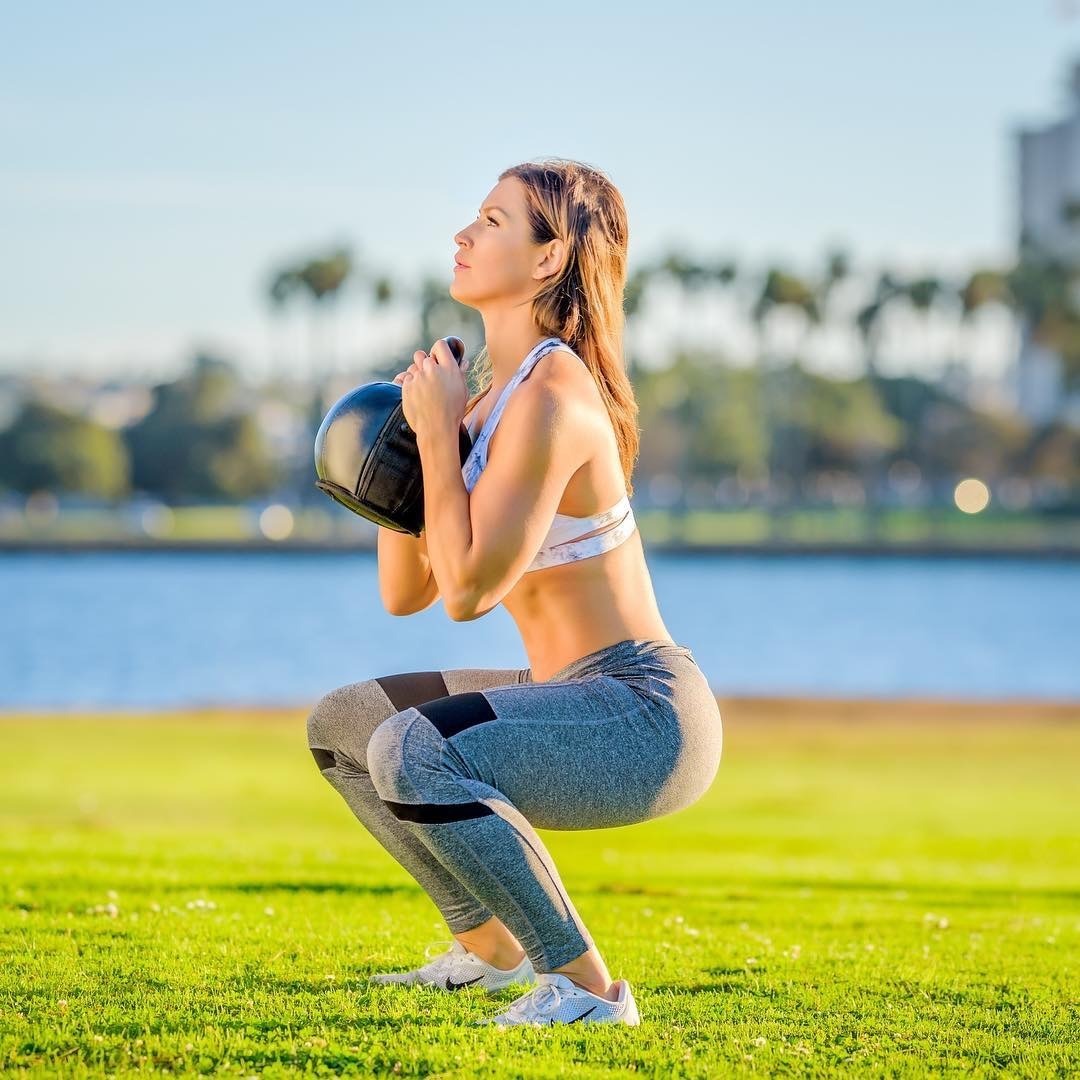 Timmie Standridge provides personal and group fitness training in San Diego, CA.
Hi ya! Can you tell us who you are and what you do?
Timmie: My name is Timmie Standridge, I'm a Certified Personal Trainer and I conduct most of my business in the Pacific Beach area of San Diego, CA.
Every superhero has an 'origin story'... can you tell us yours!?
Timmie: Years ago, I wasn't feeling too good about my body or the way I was treating it, so I decided to do a fitness competition. I hired a trainer and changed my eating habits.
After 6 months of working my butt off, I saw a change in my body and lifestyle that I didn't imagine was possible.
When I saw how this change in lifestyle made such a positive impact on my life, I decided I wanted to be able to give that to other people. Being able to help others reach goals they never knew were possible was the driving force behind my decision to start training.
Like so many personal trainers, Timmie maintains a strict workout regime of her own.
Can you tell us more about how you got your start?
Timmie: I've always worked in the restaurant industry, and because of the flexibility with my schedule, I was able to go back to school when I decided to become a trainer. The restaurant industry also helped me create a huge network, and with this network I have been able to gain almost all of my current clients.
Did you begin as an independent trainer or work at a gym?
Timmie: When I first started training I was with a little studio gym, but they were charging me a percentage of each client I brought over. My boss at the studio was super helpful and supported my endeavors, and since I had so many people asking me if I could just train them at their house, I decided to buy up some equipment and go mobile.
Overnight success or long haul?
Timmie: It definitely started gradually, but I would say that my business gained traction pretty quickly over one year. I had a ton of great friends that supported me and helped to spread the word.
What are some of the things you do to ensure that customers are happy and satisfied? Other keys to your success?
Timmie: To ensure my customers are happy, I try to constantly communicate with them. I make sure we are both on the same page with their long term and short term goals, I adjust their workouts as they progress. I also care a great deal about what's going on with their lives and how they actually feel about their bodies. I think the key to being a successful trainer, is truly caring about your clients, and their success.
How has attracting new business changed for you in the past few years?
Timmie: I don't know that it has changed that much for me in the past few years. I have been using social media and word of mouth for the most part. And for what I am currently doing, that has been enough.
I post a ton of stories on my instagram page, showcasing my clients hard at work. My clients love to repost these videos, which is free marketing for me, and my followers also get a taste of what I do.
Any other methods that helped spread the word?
Timmie: Another way I have grown my business is by telling my friends that I would train them at boot camps for very little money. They would post these videos and as more and more content was put out there, my exposure increased as well. I have done a ton of free work to get my name out there, and I've stayed consistent - even when it was tough.
Timmie Standridge leads a beach bootcamp.
What aspects of GreatAt help make you or your customers' lives easier?
Timmie: GreatAt is super user friendly, and unlike other payment apps, it has my prices and services on my profile. I can also add photos or promotions to my profile as well. It also has reviews from my clients, so when a new client visits my page they can see that I'm a 5 star trainer.
How would you describe GreatAt to a friend?
Timmie: I would describe GreatAt as a tool for business owners to send and receive payments fast and efficiently. My profile helps build my personal brand and allows customers to easily rate, review and recommend me to friends.
How would you describe GreatAt to a friend?
Timmie: It's an all-in-one tool to promote and advertise your service, request payments and showcase your customers' reviews.
What advice would you give to others who want to start earning on their own?
Timmie: I would say, start now. Put yourself out there. Surround yourself with like minded people. Expect to revise your business plan 100 times. Don't let other people's opinion affect you. And use GreatAt to get paid :)
Any final thoughts, words of wisdom or feedback for the GreatAt team?
Timmie: Keep up the good work!! The more business tools you add to the app the better it gets. I love it.
Timmie Standridge is a Personal & Group Fitness Trainer in San Diego, CA. She can be reached on her GreatAt profile below: https://www.greatat.com/timmie